by Testimony Soyoye
When we read books telling stories about Africa, we are eager to learn about our continent and our history. It is however more beautiful when we see our true stories, our history in print. Female African authors are fulfilling the purpose of African literature; to show the world Africa as she truly is. Amongst them are:
BUCHI EMECHETA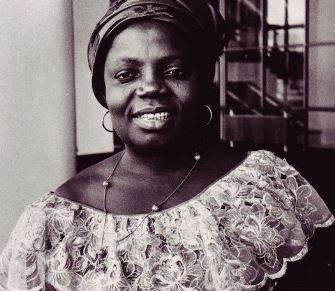 Buchi Emecheta, whose full name is Florence Onyebuchi Emecheta was a novelist although she also wrote plays. Emecheta's works resonate with the themes of motherhood, child slavery, and female independence. Her first published book was Dutch written in 1972 after which she wrote her second novel Second Class Citizen, which is among her most notable works. She also wrote The Joys Of Motherhood which ironically describes the struggle of women in African society. She won the Jock Campbell Prize of 1978 for her novel The Slave Girl.
MARIAMA BÁ
Mariama Ba was a Senegalese author and feminist. She expressed her frustration and the fate of African women in her works. Mariama described the struggle of women and their continued fight for survival and recognition in African society. She wrote only three books which include her first book So Long A Letter written in 1981, Scarlet Songs in 1986, and La Fonction Politique Des Littératures Africaines Écrite in 1981. She was awarded the First Nomu Prize For Une Si Longue Lettre in 1980.
NADINE GORDIMER
She was a South African writer and political activist. Her works dealt with issues like racism and the apartheid era in South Africa. Her works have global recognition, and she was also described by Alfred Nobel as "a woman whose writing is beneficial to humanity". Her work centered on racism, love, and politics. She wrote The Conversationist, Burger's Daughter, and July's People. She was awarded the Nobel Prize For Literature in 1991.
Read also: African authors: our stories have been told truthfully (1)
MARGUERITE ABOUET
Marguerite Abouet is an Ivorian writer who is widely known for her graphic novel Aya. She also wrote Bande Dessinées. Her graphic novel was published in a bid to paint a different picture of Africa asides from that of the recurrent war and famine. She was awarded the Angouléme International Comic Festival Prize For Best First Album in 2006 and the Rising Star Award For The Best Self Publisher Glyph Comic Award.
CHIMAMANDA ADICHIE
Chimamanda Adichie is a Nigerian writer who most people like to describe as a product of Chinua Achebe. She writes novels, short stories, and fiction. She wrote her first novel Purple Hibiscus in 2003 after being inspired by Achebe's Things Fall Apart. She also wrote Half Of A Yellow Sun and Americanah. The latter was inspired by her experiences as a black woman in America. Chimamanda's most notable award is the MacArthur Fellowship (2008). She is sometimes described as a feminist but most importantly she through her works, voiced her opinion on the Biafran War in Nigeria and other issues facing the African continent.
NNEDI OKORAFOR
Nnedinma Nkemdilli Okorafor, also known as "Nnedi" is a Nigerian-American writer. Nnedi is best known for her development of the magical realism genre into what it is today- a blend of African mythology and space fiction, appropriately called Afrofuturism. She writes fantasy and science fiction for children and adults. her works include Akata Witch, Who Fears Death, Zahrah the Windseeker, and Binti. She also writes comics. Nnedi has won many awards including the Nebula Award for Binti, the 2012 Black Excellence Award for Outstanding Achievement in Literature, The Locus Award, The Lodestar Award, and the Hugo Award for Best Graphic Story for LaGuardia.