by Damola Oluwemimo
We would be looking at a few people who fought for the lives of blacks and helped to bring peace to oppressed African countries.
Ellen Johnson Sirleaf
Was born on October 29, 1938, in Monrovia, Liberia. She married in the year 1956 to James Sirleaf and was 17 at that time. She later divorced in the year 1961. Then she went to the United States to study economics and business administration and after, she obtained a master's degree in public administration from Havard. After then she entered the government in Liberia. She was president of Liberia from 2006-2018. She was also the first woman to be elected head of state of an African country. She shared the Nobel Peace Prize she received with two other women; Leymah Gbowee and Tawakkol Karman for their non-violent struggle for the safety of women and for women's rights to full participation in peacebuilding work.
Nelson Mandela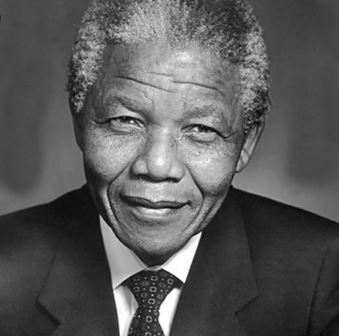 Mandela was born on July 18, 1918, in Qunu South Africa. He died on December 5 2013 in Johannesburg, South Africa. He studied law and became one of South African's first black lawyers. He was elected leader of the youth wing of the ANC (African National Congress) liberation movement. He was arrested and sentenced to life imprisonment for high treason and conspiracy against the state when he organized a military underground movement that engaged in sabotage. He was confined to a notorious prison called Robben Island together with other resistance leaders. He was later moved to a prison on the mainland until his release in 1990. During his imprisonment, Mandela became a rallying point for South Africa's oppressed and the world's most famous political prisoner.
Read also: African Authors; our stories have been told truthfully
Nelson Mandela shared the Nobel prize with the man who released him from prison, President Frederick Willem de Klerk because they had agreed on a peaceful transition to majority rule. They were given the Nobel Peace Prize for their work in the peaceful ending of the apartheid regime and for laying the foundation for a new democratic South Africa.
Wangari Maathai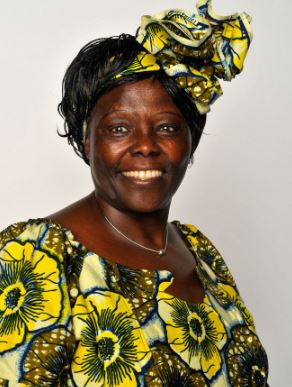 Born on April 1st, 1940, in Nyeri, Kenya, she died on the 25th of September 2011 in Nairobi, Kenya. She was the first African woman to receive a Nobel Peace Prize.she was also the first female scholar from East and Central Africa to take a doctorate in biology and the first female professor ever in her home country of Kenya. She played an active part in the struggle for democracy in Kenya and belonged to the opposition to Daniel Arap Moi's regime.
In 1997 she started a grass root movement aimed at countering the deforestation that was threatening the move of subsistence agricultural population. The campaign encouraged women to plant trees in their local environment and to think ecologically. The so called Green Belt Movement speared to other African countries and contributed to the planting of over thirty thousand trees.
Maathai's mobilization of African women was not limited in its work for sustainable development. She saw tree planting in a perspective which included democracy, women's rights and international solidarity. She was given the Nobel Peace Prize in 2004 for her contribution to the sustainable development of democracy and peace.
Desmond Mpilo Tutu.
He was born on October 7, 1931, in Klerksdorp South Africa. He was an Anglican bishop who was honored with the Nobel Peace Prize in 1984 for his opposition to South Africa's brutal apartheid regime. He was saluted for these clear views and his fearless stance, characteristics which made him a unifying symbol for all African freedom fighters.
Despite the bloody violations committed against the black population in the Sharpeville massacre of 1961 and the Soweto rising in 1976, Tutu adhered to his nonviolence line. The peace award given to him made a big difference to Tutu's international standing and was helpful in contributing to the struggle against apartheid.