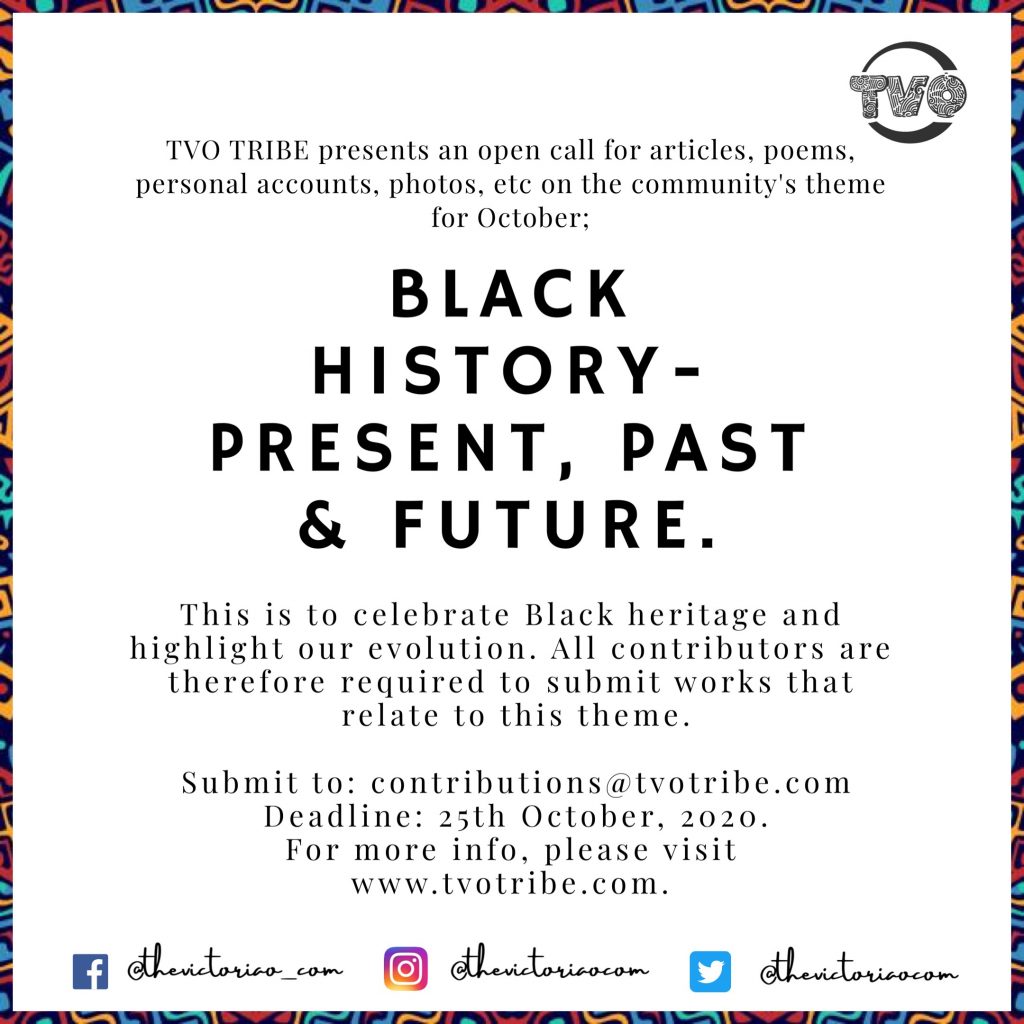 TVO TRIBE presents an open call for articles, poems, personal accounts, photos, etc on the community's theme for October;
Black History – Present, Past, and Future.

This is to celebrate our Black Heritage and highlight our evolution. All contributors are therefore required to submit works that relate to this theme.
PLEASE NOTE THE FOLLOWING:
We accept submissions in the following categories:
• Articles/Essays – 1,200 Words maximum
• Flash Fiction – 300 words maximum
• Poetry – 1 poem, a maximum of 24 lines
• Children's Literature – 700 words maximum
• Short Stories – 1,500 words maximum
• You're allowed to submit to one category only.
• Please include TITLE and CATEGORY in your submission.
• The submission window is open till the 25th of October, 2020
• Ensure that your submission is properly edited before submitting it.
• Our editors will revert to selected unpublished writers on areas of improvement in their work.
• Due to the number of entries we receive, only selected authors will be on our website.
• The author retains copyright.
• Your work must be thoroughly edited before being uploaded. We will in turn edit selected entries to suit the publication.
• We ONLY accept works by members of our writer's community (join us).
• We ONLY accept MS word documents.
• To get an insight on how our previous featured articles look like, click here
Submit to: contributions@tvotribe.com
Deadline: 25th October 2020.
For more info, please visit www.tvotribe.com