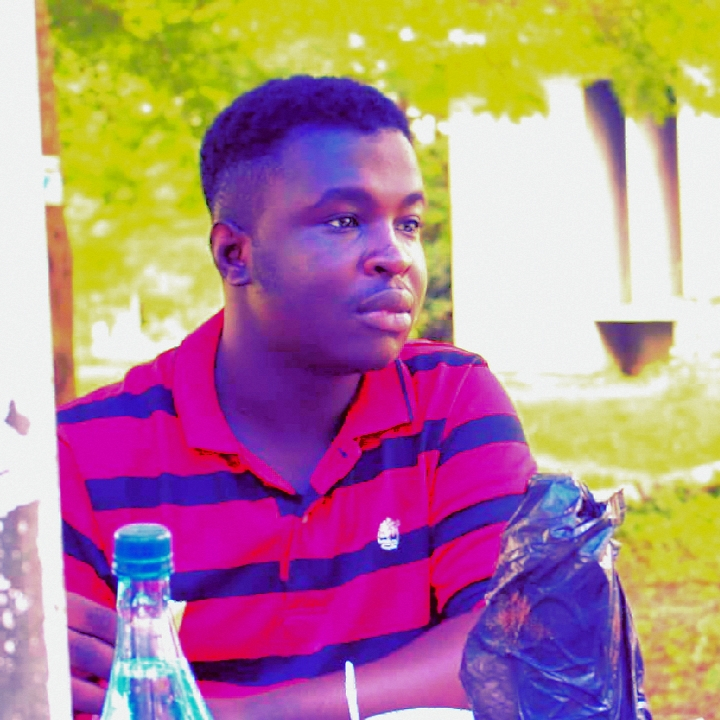 An Interview with Ibrahim Balogun.
Hello Sir, my name is Daniel Oladejo. I am an editor for TheVictoriaO.com which features high achievers in different fields with emphasis on Culture, Nationalism, Art and the African writer. Thank you for participating in this interview. Here are a few questions I'd love you to answer. Please be as interactive as possible. God bless you!
1. Could You Please Introduce Yourself (Name, Age, Short History Or Reference To Your Most Popular Work)?
My name is Balogun Ibrahim Oyinlola. I'm a 19-year old aspiring actor. Currently, I double as a student and trainee actor at Rare Edge Films and Art Academy (REFAA). I have not featured in any movie so far, but I have been casted for multiple stage plays since childhood. I'm planning to produce my first feature film titled THE CENTRE RING. That, certainly, will be my debut as a movie producer if not my debut as an actor.
2. How Long Have You Been In the Movie Industry (When and How Did You Start Producing/Acting)?
I have not been cast for any movie in the industry yet. I am going through the training process at the moment. However, if going for movie auditions will count for being actively in the movie industry, then I should say I have been part of the movie industry since 2017.
I opted for movie production this soon because I have to bring myself to the limelight in time for a higher chance of debuting as an actor. I'm determined not to let rejections from movie directors and movie producers limit me.
I started acting when I was in my primary level. I was very good at imitating, and I received great comments from my teachers and friends for that. Since then, anytime there was a platform to showcase my talent as an actor, I gave it a shot. Gradually, I started loving acting. I became passionate and zealous about it.
3. What, In Your Opinion, Are The Most Important Elements Of A Movie Intended To Create A Conscious Awareness For Change?
First, a movie intended to create awareness must have problem solving as its goal. Such problem should more often than not be a societal problem. The problem must have been recognized before generating ideas to solve it using motion pictures. Thus, the first important element is problem recognition. Problem recognition connotes that the intending producers have accepted the problem as a societal one.
After accepting the problem, the movie then finds solution(s) to the problem directly or indirectly. The producer then advances to social mobilization by calling cast and production crew to come together to create the movie.
4. What Challenges Are Bound To Be Encountered By A Film Director While Executing On A Creative Vision For A Film?
Just as imagination is one of the major tools for an actor, it is an important tool for a film director. A film director whose sense of imagination is weak will have challenges executing a creative vision for the film.
With imagination, the film director has the pictureof the movie in his mind and with it; the actors and other production crew members can swing into action. If the picture is not beautiful enough, it might pose a problem for the director in executing the creative vision for a film.
5. As An Actor, How Do You Get Motivated To Produce Your Best Dramatic Performance (Among Other Duties)?
Acting is a passion and zeal that I have had since childhood. This alone is a strong motivation for me to produce my best dramatic performance.
Also, I can consider myself as an agent of change, and I should be able to use my talent and skill to change the world. That is another strong motivation for me.
6. What Is The Central Idea Behind THE CENTRE RING? Tell Us About The Film.
The centre ring is a movie that addresses the issue of gender and politics in our world. It's a movie that will depict the patriarchal system in which we operate. It's a movie that will not only createawareness to the female gender of the kind of system we find ourselves, but will also change the mindset of men concerning the female gender.
7. During The Production Of Your First Short Film Of The Year "THE CENTRE RING", What Are The Steps You Took To Ensure That Production Was On Schedule?
As a producer, I made sure the actors and crew are aware of the production call time. At the first day of shooting, all actors and production crew were aware of the whole production schedule.
However, even with my strict ways of ensuring the production schedule is intact and driving adherence,I still failed in releasing the short film. This was due to my lack of preparation in other areas most especially the post production aspect of the short film. For this reason, I decided to increase the length of the movie to a full movie and I will take my time to ensure the success of the movie before promising to the general public again. Currently, I'm at the development stage of the production of THE CENTRE RING full movie and as time goes on the general public will be aware of our progress till the full movie is released.
8. What In Your Opinion Is The Most Important Quality Of A Film Director?
The most important quality a film director should possess is having a creative imagination.
9. When An Actor Is Being Unprofessional, How Do You Manage Such Situation?
I make sure I let the actor know that he/she is being unprofessional and do call them back to order.
10. Describe A Time When You Made A Mistake In Your Acting Duties. How Did You Rectify It?
There was a time I did not put more time, energy and money to my acting. Acting can be jealous. I rectified it by starting a monologue video upload on my Instagram page. Furthermore, I registered for a film school and I started reading on acting. Also, I did a study on some actors (both local and international).
11. What Advice Would You Give A New Actor Or Producer, Someone Just Starting Out?
To the new actors, acting can be very frustrating and tiring. There will be times when you will want to give up, but please do not! Only the patient ones can succeed as an actor. Also ensure that you put more time, energy and money into your acting journey.
To the new producers, a producer must be good at planning, organizing, coordinating, staffing, and budgeting. Ensure you're good at all these and you will have no issues with being a producer.
12. Please Drop A Closing Note For The Young Budding Actors, Producers and/or Directors.
To all the new actors, producers and directors, never give up on your career and journey. It can be tiring and frustrating, but only the strong and determined ones survive.
To reach out to Ibrahim Balogun, contact him via +2348171530299