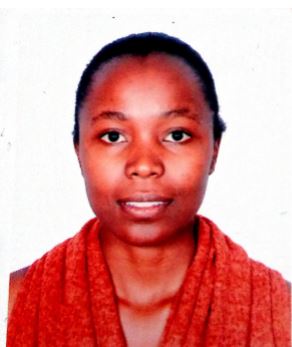 @FlaviaBoris
TITLE: Married by 30.
CATEGORY: Prose
Is it really about a biological clock, or morelike a culturally imposed timeline informed by an outdated notion that in the absence of a husband – what have youreallyachieved in life?
Driving through the muddy road to the village, you cannot help but feel proud of your achievements thus far. Even so, you are still aiming for the sky.
You emerged as the best graduating student in a male dominated faculty.
Within 2 months of graduating, you secured the best of jobs in your industry, and as luck would have it, you got promoted to the position of structural engineer in just 5 years.
All the late nights and weekends meant for social life sacrificed for official duties paid off.
You take a drive through the village in your brand-new Subaru Forester; all windows wounddown for the villagers to see the 'daughter of the soil', the mentor to all young girls.
You cannot wait to get home in time for the annual family get-together.
You park at your neighbor's compound and walk 500metres through a bushy path to your family home.
Beyoncé's song 'who run the world, girls!' plays in your mind as you walk in, head held high.
As you make a grand entrance, all eyes is fixedon you. You feel their admiration as you walk towards them, smiling and waving.
The City aunt has arrived! Out of respect, you go round greeting older ones. Your mumululates to alert the village of your arrival, the most accomplished daughter of the soil.
After the fuss and excitement settles, a dark cloud suddenly envelopes you.
It begins with your oldest aunt's string of annoying questions, masked with giggles.
"Did you come alone again? Where is our husband? You are not getting any younger. We need to see the belle." She concludes as everyone nods in agreement.
That is when it strikes you that the admiration they expressed when they saw you, was nothing but pity.
You see, being the first lady who studied Structural Engineer from your village, being the sole financial savior of your extended family, accomplishing career goals that takes most women years to attain apparently meant nothing if you are single and childless in your 30s.
Often, the biological narrative is used as an excuse. It is used to buttress the point that women should not venture too far from theirsupposed 'traditional' roles.
You want to disagree, even explain. But how do you explain your happiness to a society that bombards women with outdated societal expectations on how to live their lives?
A society that dictates that the source of a woman's joy is childbearing at a certain age?
In trying to meet those expectations, some women's dreams have been shattered.
In a matter of seconds, you begin to feel less of a human, of a woman.
At the end of the family meeting, you walk to your car with an overwhelming urge to cry.
You fight within you, trying to convince yourself that you are a complete woman, happy with your achievements. You wish for a society that allows women to write their own rules.
The once joyous career woman, you recoil intoyour shell, waiting for the first available man to crown you with the celebrated title 'wife'.
So yes, marriage by 30 is more cultural than it is about biological clock.
Cheers to our Amazing Tribesman, Flavia. We are proud of You!