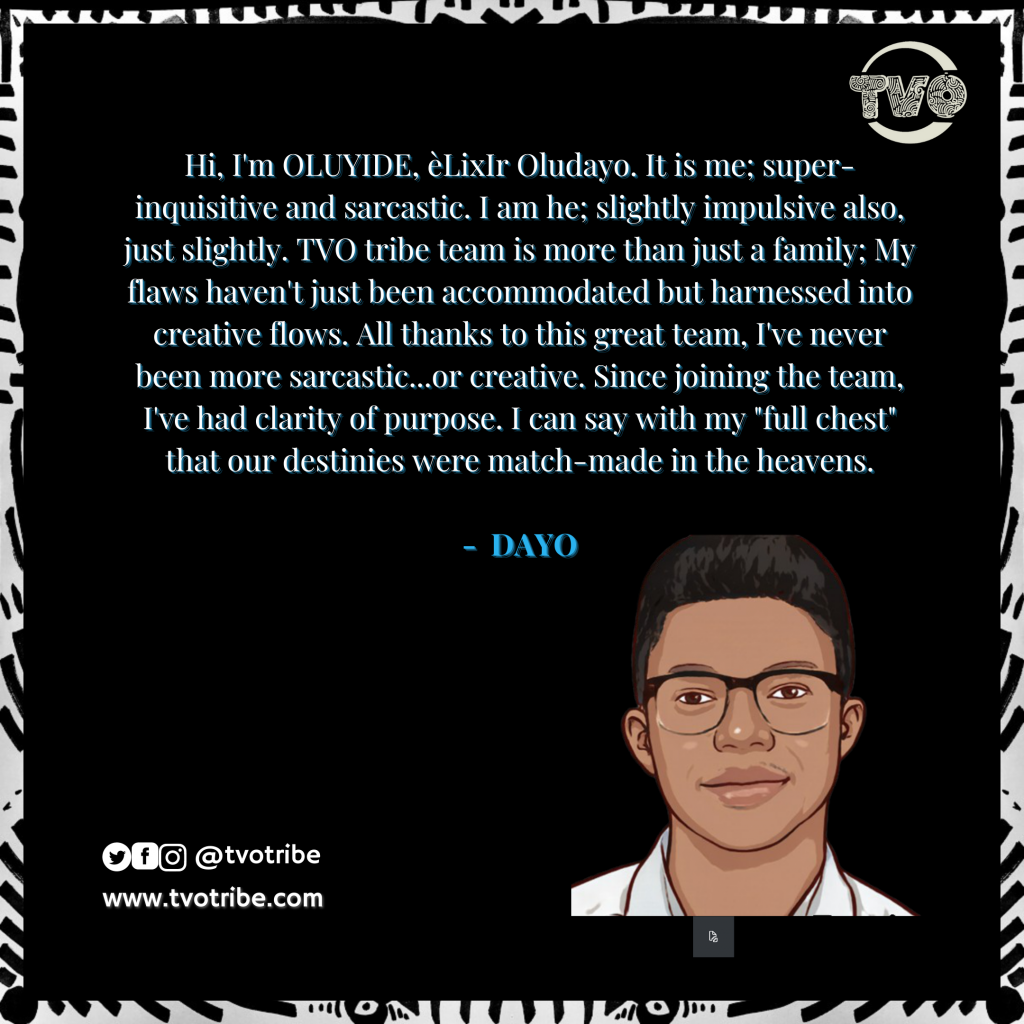 If you landed safely here, welcome.
TVOTribe is a community birthed specifically to create a home for creatives with like minds. We solely believe that whatever form of art you practice, you should be part of a community that nurtures you and enables you to flourish.
We have safely created a home for African writers, spoken word artists, bloggers, photographers, etc who seek to find their feet and the beauty in who they are. We believe in the future of African literature and we continue to develop and breathe life into her.
We believe in the beauty of our past, we encourage every creative and help them find themselves by discovering their unique history. We believe that soon African literature will become a vast body of work that is referenced in the literary space and beyond.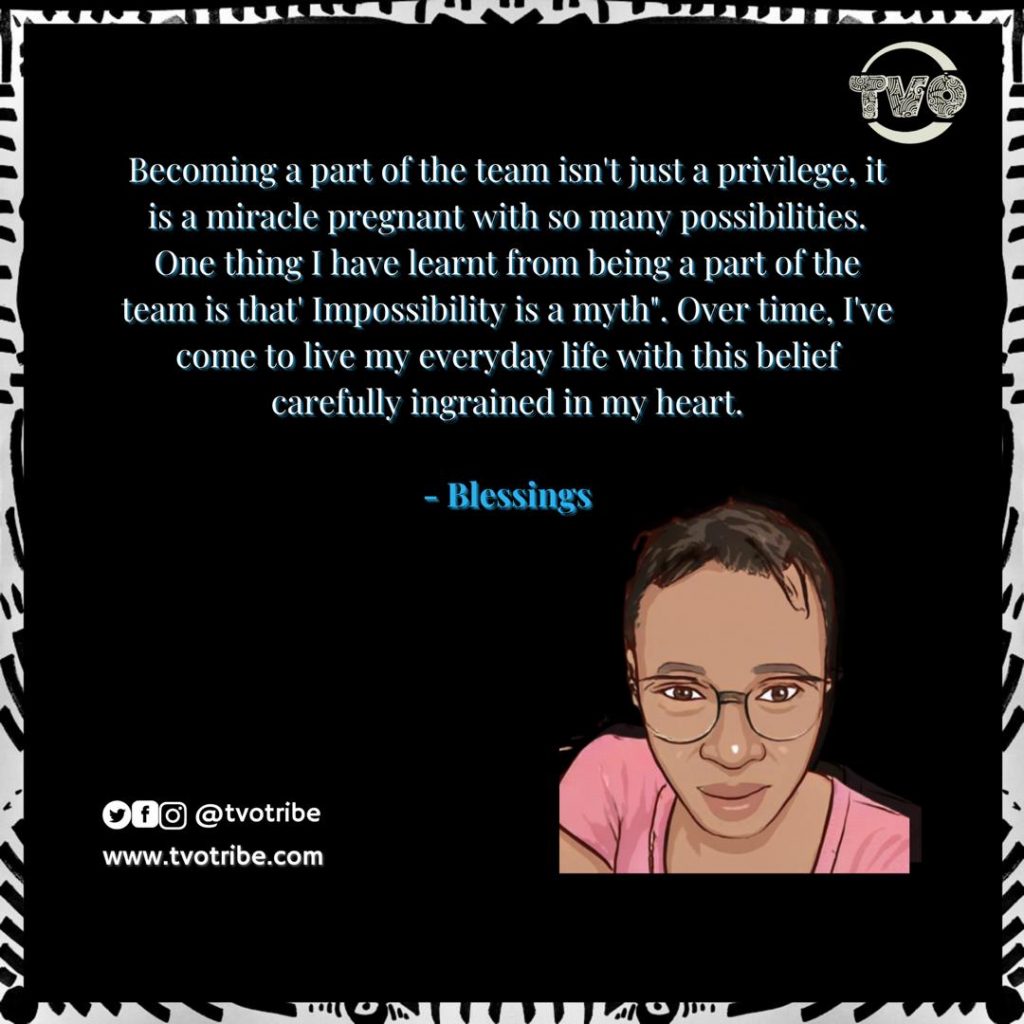 At the moment, we need more hands to enable us actualise our dreams effectively. If you'll love to be one of those who will help us propel our boats faster, do join us. We need you.
Open Roles include;
Creative Growth Strategist
Editorial Assistant
Social Media Creator/Manager
Content Writer
If you have read up till here, you are one of us, welcome!
To join us, fill up this form: bit.ly/JOINTRIBETEAM
Ensure you are ready to give response to enquiries such as;
• Your previous role and/or other engagements.
• No of hours you'll be willing to dedicate to the tribe team per day.
• A copy of your written piece, link to any of your works or link to an account you've managed. Insert your qualifications however you can.
N. B: Roles are voluntary.
Also, Please have prior teamwork experience and be ready to learn.
Signed,
Tribe Team.