Gcina Mhlophe is an author, poet, playwright, director, performer and storyteller. Influenced by her grandmother's tales when she was a child, Mhlophe's written and performance talent has transported her from South Africa to South and North America to Europe, Greenland, Japan, and all over the world.
Victoria: What is storytelling?
Gcina Mhlophe: Storytelling is the art of sharing tales from long, long ago. It can also be stories of true life experiences but the most important thing is to enjoy the language, imagination, magic spells, mystery, laughter and lessons embedded in those stories.
Victoria: Why was music and storytelling important in African societies?
Gcina Mhlophe: In African societies storytelling has been a very rounded experience with music, singing, drumming and other indigenous instruments, call and response, chants, all accompanying the narration of the story. Audience participation occurred organically. It was important because everybody felt a part of the stories being told which made them easier to remember.
Victoria: Who is a griot?
Gcina Mhlophe: As someone who lives in South Africa, I only know about griots through my visits to other parts of Africa as we do not call storytellers griots. Since this continent is so massive, our terminology is not the same and therefore this question should be answered by someone from Western Africa. In South Africa storytelling is how our elders passed on information to the next generation and this was mainly done by the grandmothers of the family, like my grandmother told me stories as a little girl. She inspired my embracing of the title "storyteller" which has allowed me to continue to tell stories in order to awaken the stories in other people.
Victoria: Are griots still present in Africa?
Gcina Mhlophe: Yes, there are.
Victoria: How can one keep the tradition of African Storytelling alive?
Gcina Mhlophe: The only way to keep the tradition alive is to never stop telling our stories and the stories of those who have gone before us. The mother of all creativity is storytelling, you cannot create without wanting to tell some kind of story. Therefore, in everything we do, we are storytellers by nature. We must embrace these stories with pride.
Victoria: What are the key elements in African Storytelling?
Gcina Mhlophe: This has been answered in the second question.
Victoria: Why do we know so little about African History?
Gcina Mhlophe: Our histories have been preserved through oral history and without that oral history being documented, especially under colonialism and other forms of oppression we have endured, it has been pushed aside as insignificant. In order for a people to gain oppressive power it must place itself as the only legitimate and most valid narrative, therefore African histories have been buried. Nowadays the media has bombarded us with Western culture and their stories at the expense of African cultural heritage. Which makes it even more urgent for us to consciously seek knowledge about our own stories, history, achievements and ancestry.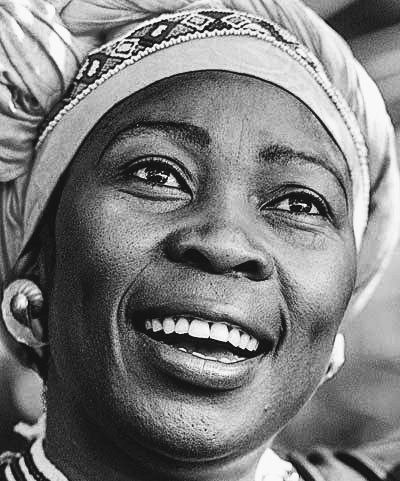 Victoria: Share a quote.
Gcina Mhlophe: "I believe that every living being has a story to tell. I tell stories to wake up stories in other people" – Dr Gcina Mhlophe
Follow the Inkuru Series on Instagram