Constance Ejuma is an American actress of Cameroonian descent. She graduated from the University of Toronto with a BA in theatre. She is known for her work in films like Black Panther (2018) and Ben & Ara (2015) as well as television shows like Proof (2015) and Monk (2009).
Victoria: What is storytelling?
Constance Ejuma: Storytelling is the act of communicating with others by sharing experiences that are true or fictional. The impact of storytelling is multifaceted. They can teach us truths about life and the world we live in. They tell us about the past, allow us to construct a future we hope to see, or caution us about the consequences of the choices we make in the present.  
Victoria: Who is a griot?
Constance Ejuma: A griot is in many ways a historian who keeps the community's stories alive for future generations. Griots tell stories, recite poetry, or play music embedded with messages about the past and guidance on how we ought to live in the present. A griot is an orator and guardian of Africa's oral tradition.
Victoria: How can one keep the tradition of African Storytelling alive?
Constance Ejuma: The storytelling tradition can be kept alive primarily through education and by leveraging the technology available to us today to share stories with a wider audience. Social media is a powerful tool that has massive potential to reach a global audience. Film and television are also viable avenues for African storytelling.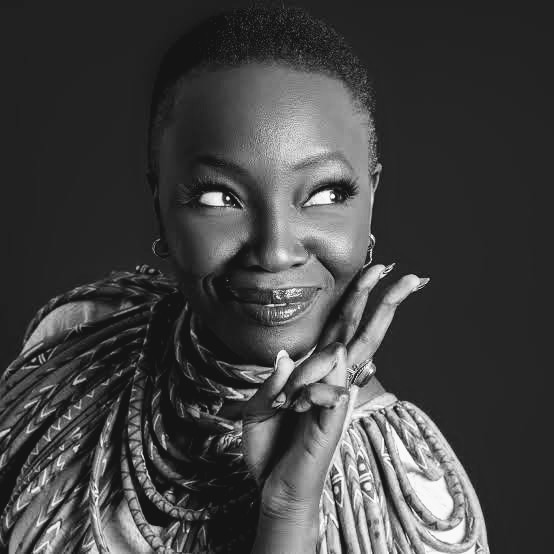 Victoria: Why do we know so little about African History?
Constance Ejuma: There are a number of reasons for this: there are aspects of our past that are not well documented or lost due to a failure to preserve our oral tradition. On the other hand, there are aspects of it that are intentionally being suppressed, and the reasons behind that are a matter of some speculation. African history tends to be glossed over or ignored in the mainstream educational system and more often than not, determined individuals have to take it upon themselves to do their own research and share what they've learned with others.
Victoria: Share a quote.
Constance Ejuma: Storytelling is an inherent trait we all possess; one that is central to our lives and which we cannot live without. We are each heroes in our own lives and as such, we also have the power to write our own stories in ways that fulfill us and make us happy.
Follow the Inkuru Series on Instagram