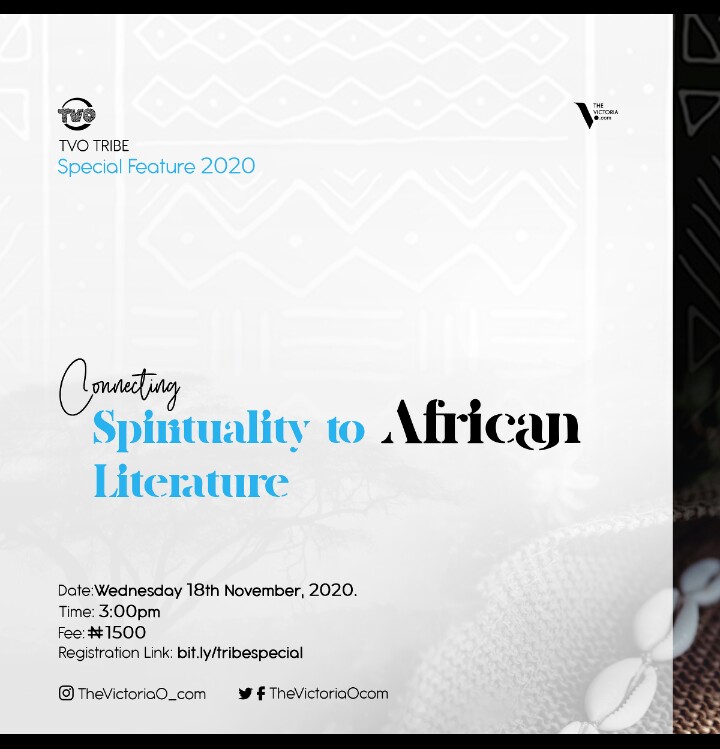 TVO presents a special tribe feature on the theme:
 " Connecting Spirituality to African Literature."
As a platform that embraces African literature, it is an attempt to highlight the genesis of African literature, the propagation of spirituality in the African Literary scene, and to connect writers and readers to the root of spirituality in African literature.
It promises to be an inspiring and eye-opening class to all who are desirous to know how literature and spirituality are interconnected.
Date: Wednesday, 18th November 2020.
Time: 3pm
Fee: ₦1500
Venue: Zoom
Instagram: TheVictoriaO_com
Twitter: TheVictoriaOcom
Facebook.com/TheVictoriaOcom
Register here