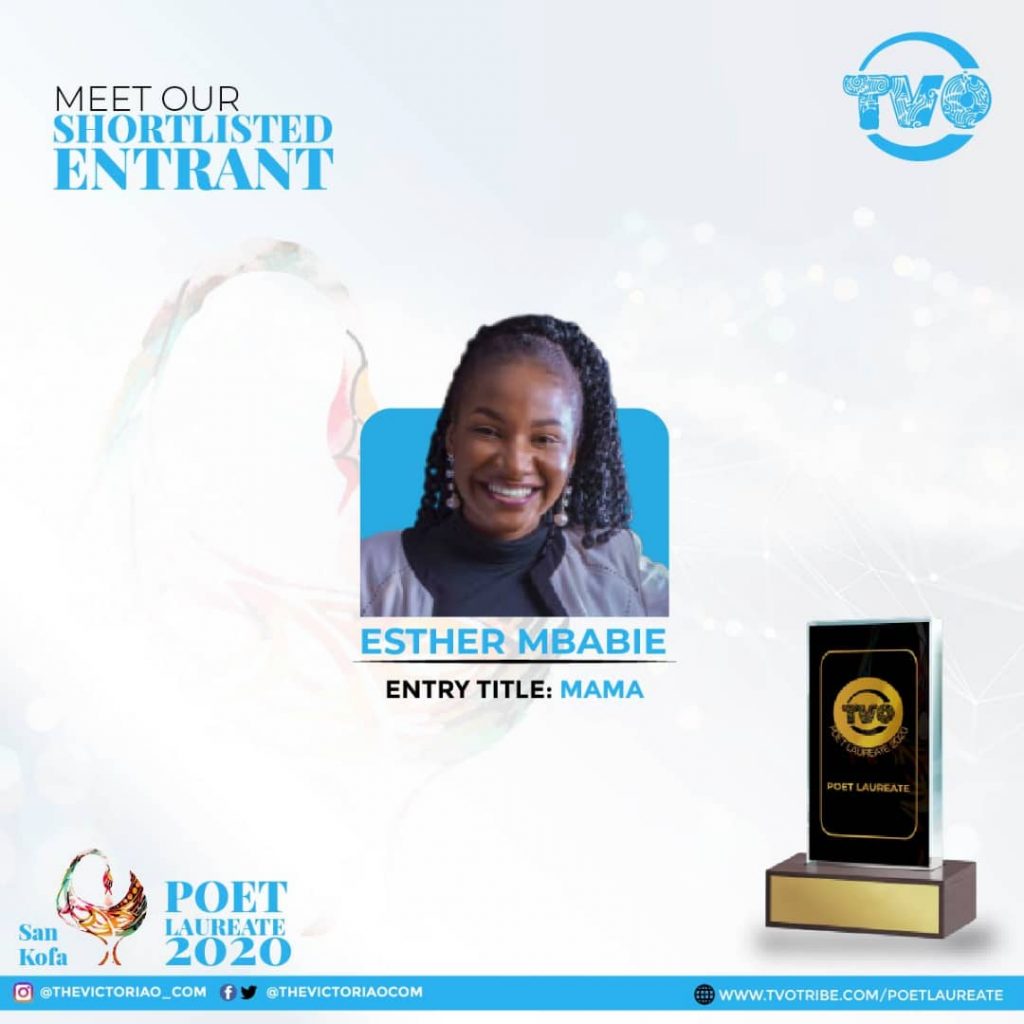 • Tell us more about you?
I am a final year student at the University of Ibadan. I am also a radio presenter for both English and Pidgin programs, a content creator, a creative writer, a Spoken word artist, and a passionate volunteer. I am passionate about God and people, especially children. I am the Executive Director of Chrysolite Foundation, an NGO aimed at advancing the welfare of future generations through empowerment and education. I am a big fan of the statement "live full, die empty".
• How long have you been writing for?
Since I knew how to hold a pencil (at least so I was told) but I have been writing for as long as I can remember.
• What was the first thing you thought of when you saw the ad for the contest?
 I read the word "SANKOFA" over and over and thought "I will like to see what new ideas my head will supply for this theme."
• What does Sankofa mean to you?
Just as it means in English, SANKOFA to me means accepting that there is a past, where good and bad things took place and all I can take from the past are lessons but thankfully there is also a future to work towards and that's what matters.
• Tell us about your entry
Although my entry speaks on the sacrifices a daughter has had to pay for her mother's mistakes before eventually learning that she is in charge of her own story, the idea of the concept is to tell a story of how too many times we carry the mistakes from the past along with us until it begins to ruin every chance of a better future.
• Did you have any challenges in writing your piece?
I had the first line almost immediately but it took a long time to figure out what story I wanted to build up to.
• What is the future of literature in Africa?
I love being a tribesman. In the short time that I have been following the TVO tribe, I have loved every content that has been put out as they have all been constantly reminding me of the power of the pen.
• What does being a tribesman mean to you, and how do you think being part of a community will influence African literature?
I think being part of a community will keep the African Literature spirit alive because we can always get inspired by the struggles and victories of the people in our community.
• Sound bite, anyone?
They say writing a book is as easy as writing A-B-C but I am not sure anybody is willing to read 275 pages of ABC. So eventually, it's never that simple.