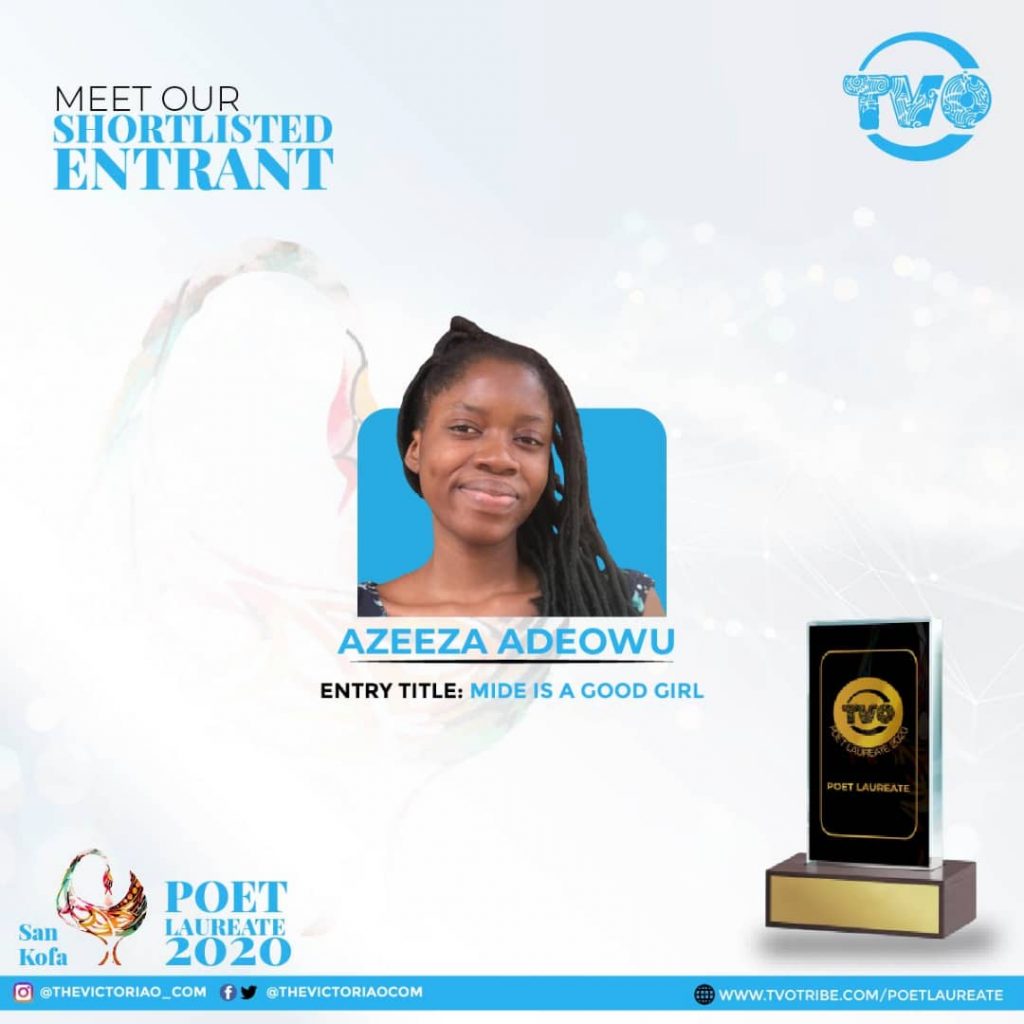 • Tell us more about you?
I am a graduate of Biochemistry and I think I'm as passionate about science as I am about literature.
• For how long have you been writing?
I've been writing since my primary school days, lol. There's a composition I wrote then that my father still makes reference to. I started calling myself a writer in 2015 though, that was the year I began to focus on my writing.
• What was the first thing you thought of when you saw the ad for the contest?
I thought about a book that has a similar title to the theme. I haven't read it yet but I listened to a podcast where the author spoke about the book and the meaning behind the title.
• What does Sankofa mean to you?
Sankofa to me means reaching back to the past in order to make progress in the present.
• Tell us about your entry
My story, "Mide is a Good Girl",  is about 2 sisters who grew apart after they lost their mom. The elder sister, Mide was tired of trying to get her younger sister, Shalewa to behave properly and open up to her.
• Did you have any challenges in writing your piece?
I always find it difficult to write a story with a theme or subject in mind. I love when my stories take their own forms and themes. So, I had to start and restart several stories until I came up with this.
• What is the future of literature in Africa?
It's quite promising. I'm a Bookstagrammer and the way people consume and push African literature is impressive. In the future, I believe we will have even more amazing writers and opportunities.
• What does being a tribesman mean to you, and how do you think being part of a community will influence African literature?
Having a community allows people to connect with others; that's a great way to grow together, learn to perfect your craft, and uncover new talents.
• Sound bite, anyone?
 "If you don't write about yourself, someone else will write about you and you will not like it." –M.G. Vassanji