Are you single?
What are you going to be doing on Valentine's Day?
We asked some tribesmen, all single, of course, to tell us what they'd be doing on Valentine's Day.
Keep reading;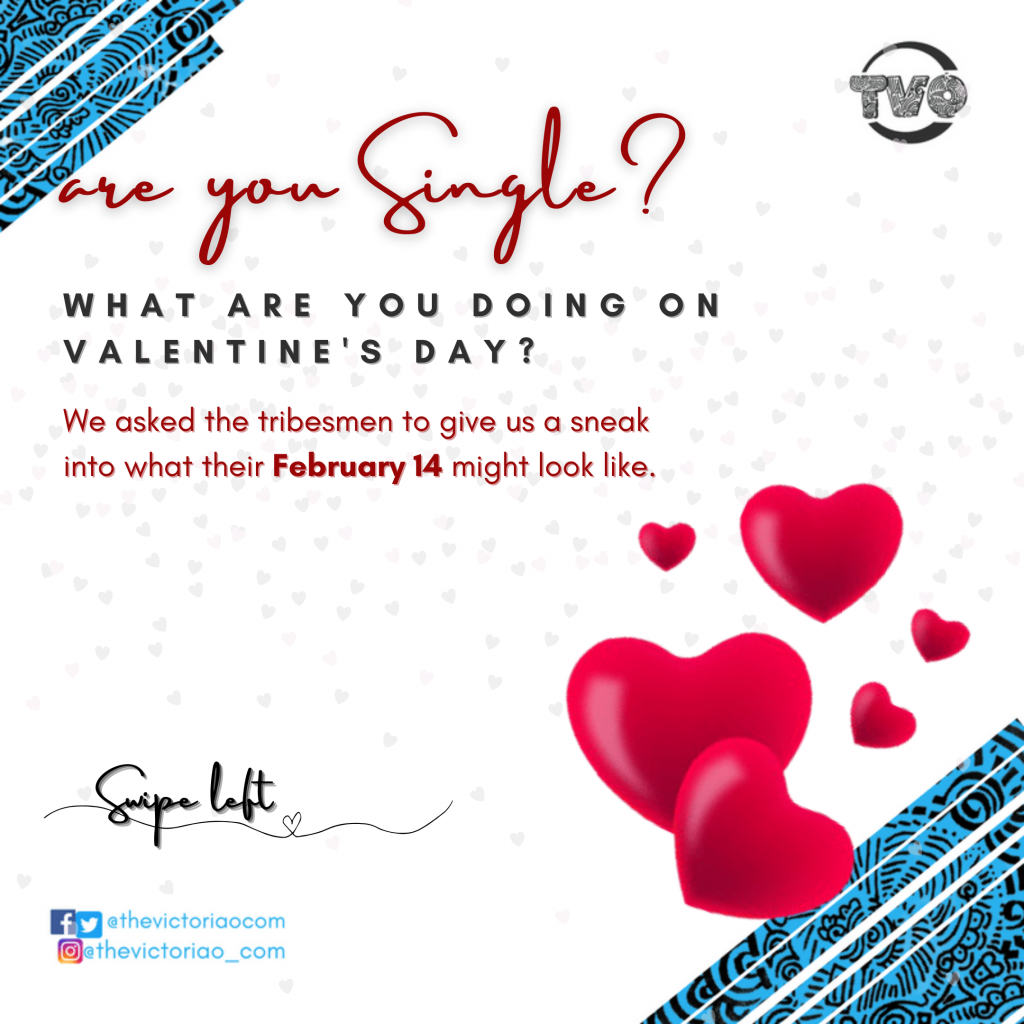 Kaycee, UNN, 23
I'll be returning from a wedding.
Then I start delivering Valentine packages both surprise and planned to my client.
Then rest
Shodayo, Lagos, 19
I'd go to church.
After church I'm meeting up with my reading group.
When I get home,
I plan to buy ice cream, watch to all the boys 3 and cry 😹.
Basically.
Eniola, Ibadan, 20
I'd be spending Valentine's Day with my girls. We're mostly single, and the others have decided to dump their boyfriends for the day. So, it will be just us girls, spreading the love!
Queensley, Port Harcourt, 28
I'd be attending a private viewing of my friend's fashion line.
That's it.
Emmanuel, Abuja, 21
Valentine's Day will be cool. I'll be spending it with friends, travelling and talking.
Lamina, Ota, 24
It's on a Sunday so I'll spend about 2-4hrs in church, my church is not organising anything concerning Val so it's going to be the a regular service.
And that's all
Then I go home from church and continue the preparation for a test that I have on Tuesday.
Daniel, Ogun
I don't know if plans might change 😂.I might get a val before Sunday but
for now since it is a Sunday ,
I would go to church in the morning ,when I get back from church ,
I would eat , download movies and watch .
Then I don't know ,I guess I would call my friends ,I have been occupied with stuffs ,so I guess , this would be a good opportunity to call them.
Lastly ,I would sleep, I am not coming to Whatsapp,I don't want to see any mushy mushy stuff
Tell us what you're doing on Valentine's Day!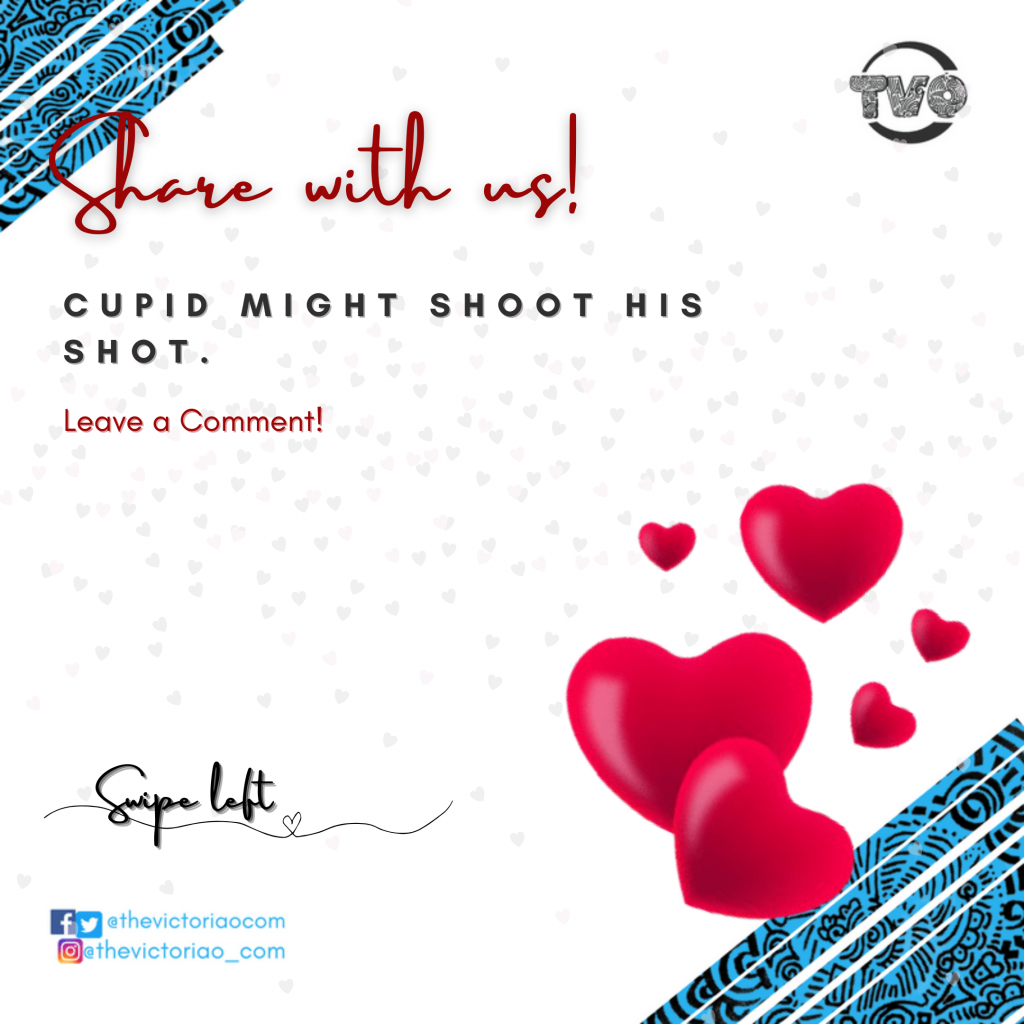 Cupid might shoot his shot!