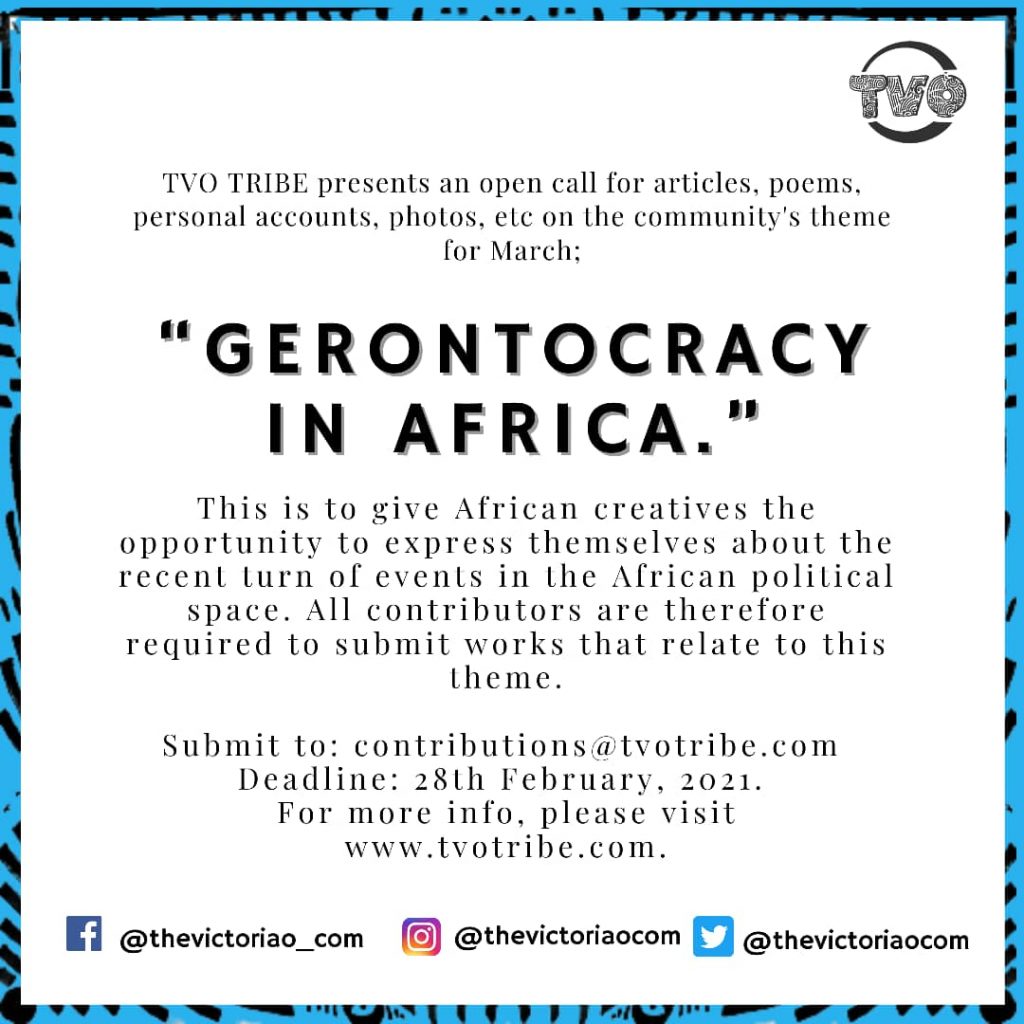 Gerontocracy thrives in Africa. It breathes, live, wine, and dines with us. Our choices of leaders have always been the old members of the society.
We want you to dissect this theme; write your opinions laden with facts and express yourself artistically on why African leaders are septuagenarians, octogenarians or even older. Do you think this norm is okay? Is it a time for change? Are the youths ready? What are the practical solutions?
There are millions of questions running through our mind and we can say the same about yours.
We want you to give life to these questions and unravel the mysteries surrounding them. The TVO TRIBE is a safe space and we are open to everyone.
We want to read your fears and things that please you, your beautiful writings and the ones that have stuck to your neck like fishbone. We encourage you to be as expressive as possible, stylistically pleasing while creating aesthetic pieces as submission.
Please check our submission guideline for further details.
---
TVO TRIBE presents an open call for articles, poems, personal accounts, photos, etc on the community's theme for March:
GERONTOCRACY IN AFRICA
This is to give African creatives the opportunity to express themselves about the recent turn of events in the African political space. All contributors are therefore required to submit works that relate to this theme.
Submit to: contributions@tvotribe.com
Deadline: 28th February, 2021
For more info, please visit: www.tvotribe.com/Contributions