Literary award distinguishing African Narratives and Creatives.
Poet Laureate is an honorary position conferred by Creatives and Community members (Tribesmen) as a creative institution and literary society.
The Poet Laureate is our biggest event as a literary society and is projected to be the most recognized literary award in Africa. Highlighting creative works from the depth of Africa's shores, this is a season for us to bring to the fore Africa's most outspoken and impactful creatives. 
We work to ensure that true African stories are told from time to time. We publish African Poetry and Prose pieces creating more publications to contain and sustain original stories.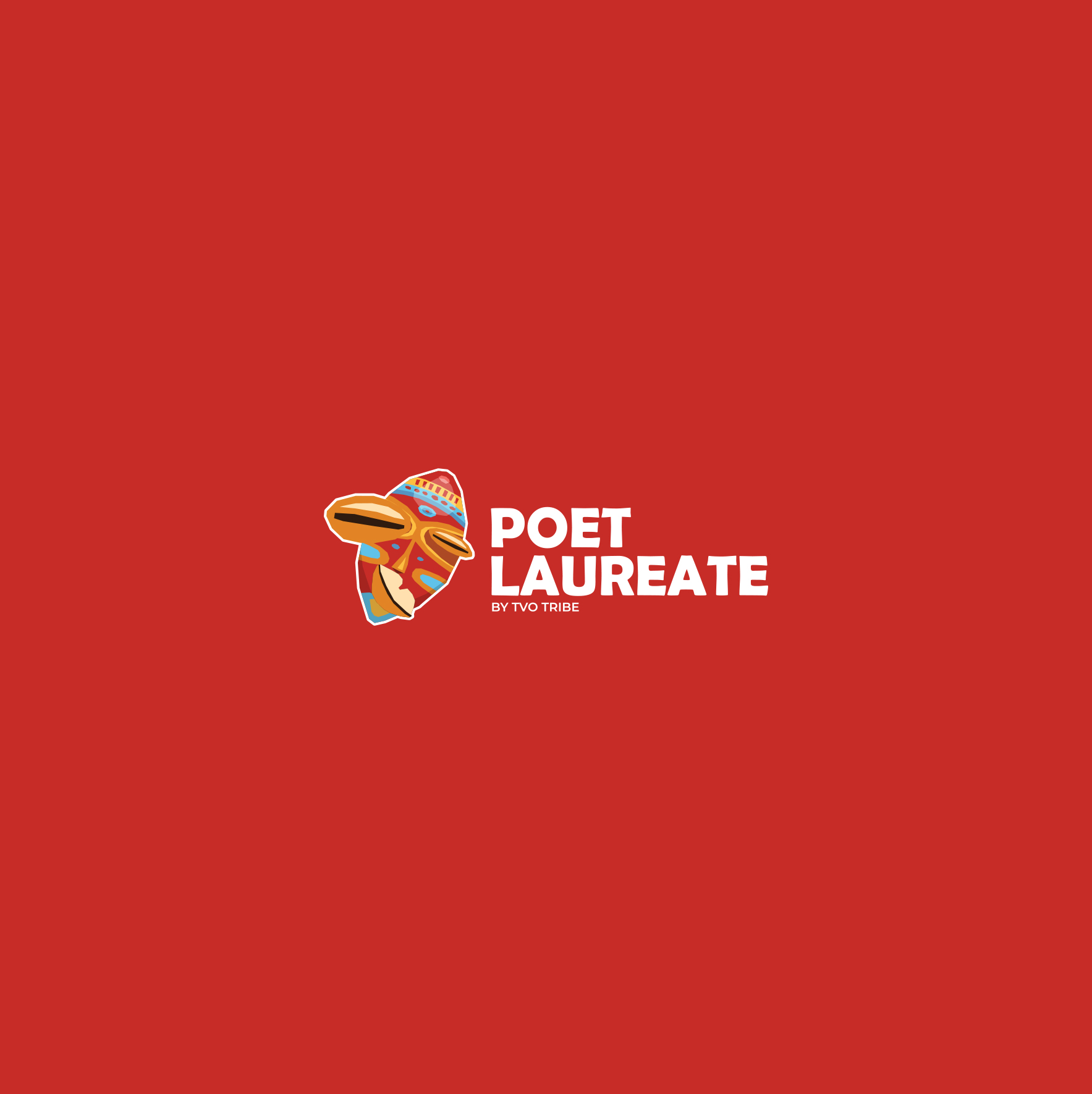 The Poet Laureate is established to amplify original narratives from the depth of writers seeking to tell their original stories. We contribute to and correct conversations surrounding the African narrative and cultural awareness.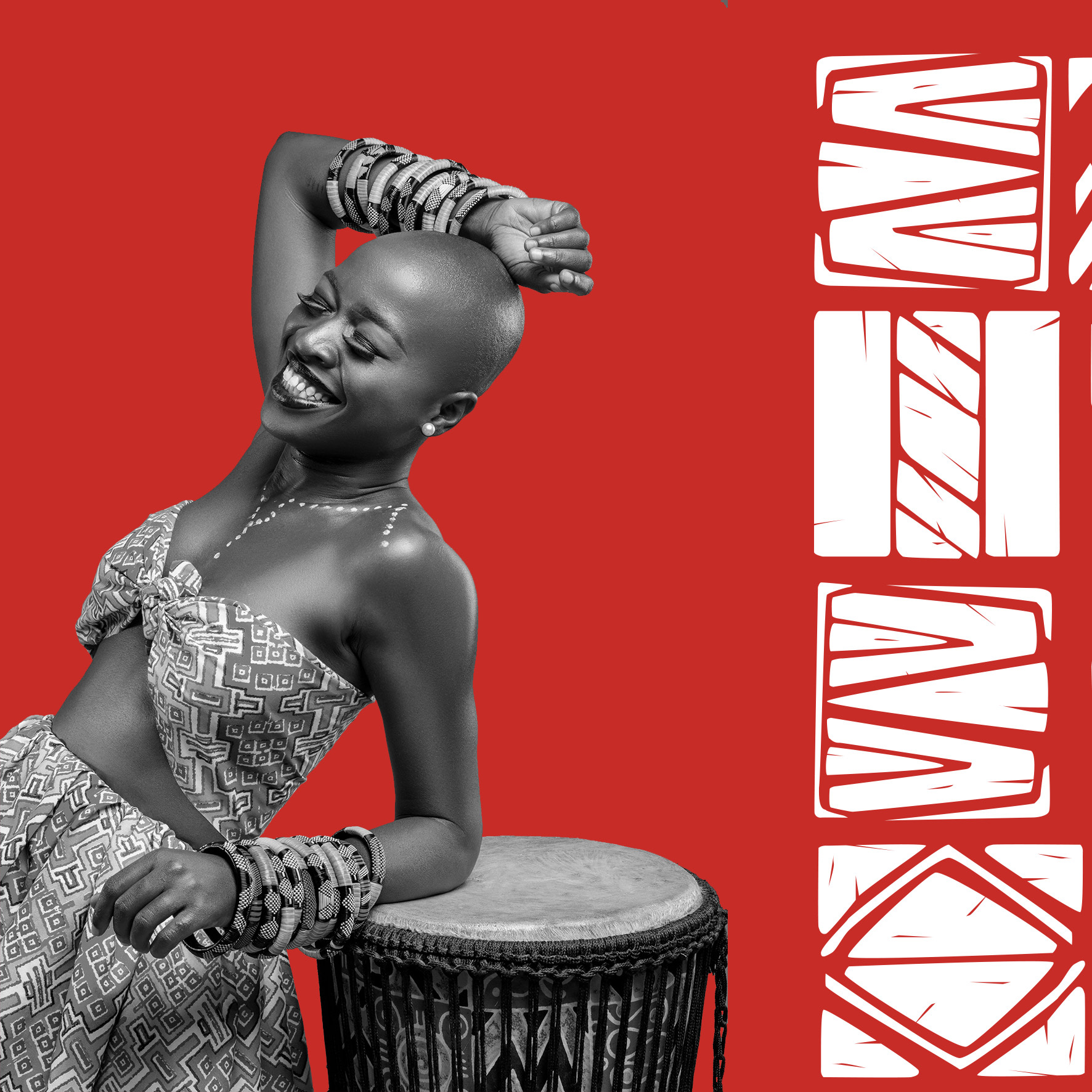 As a community, we believe cultural awareness and the realization of the beauty in diversity can strengthen African communities and Narratives, and we bring that consciousness forward through the Poet Laureate. 
Poet Laureate Masterclass
To make our fifth year on this journey, we will be having fireside chats with experts in diverse industries to serve as a moment for writers to reflect, gain clarity and above all things learn new things.
9th - 11th December, 2022
Venue: Online (Zoom)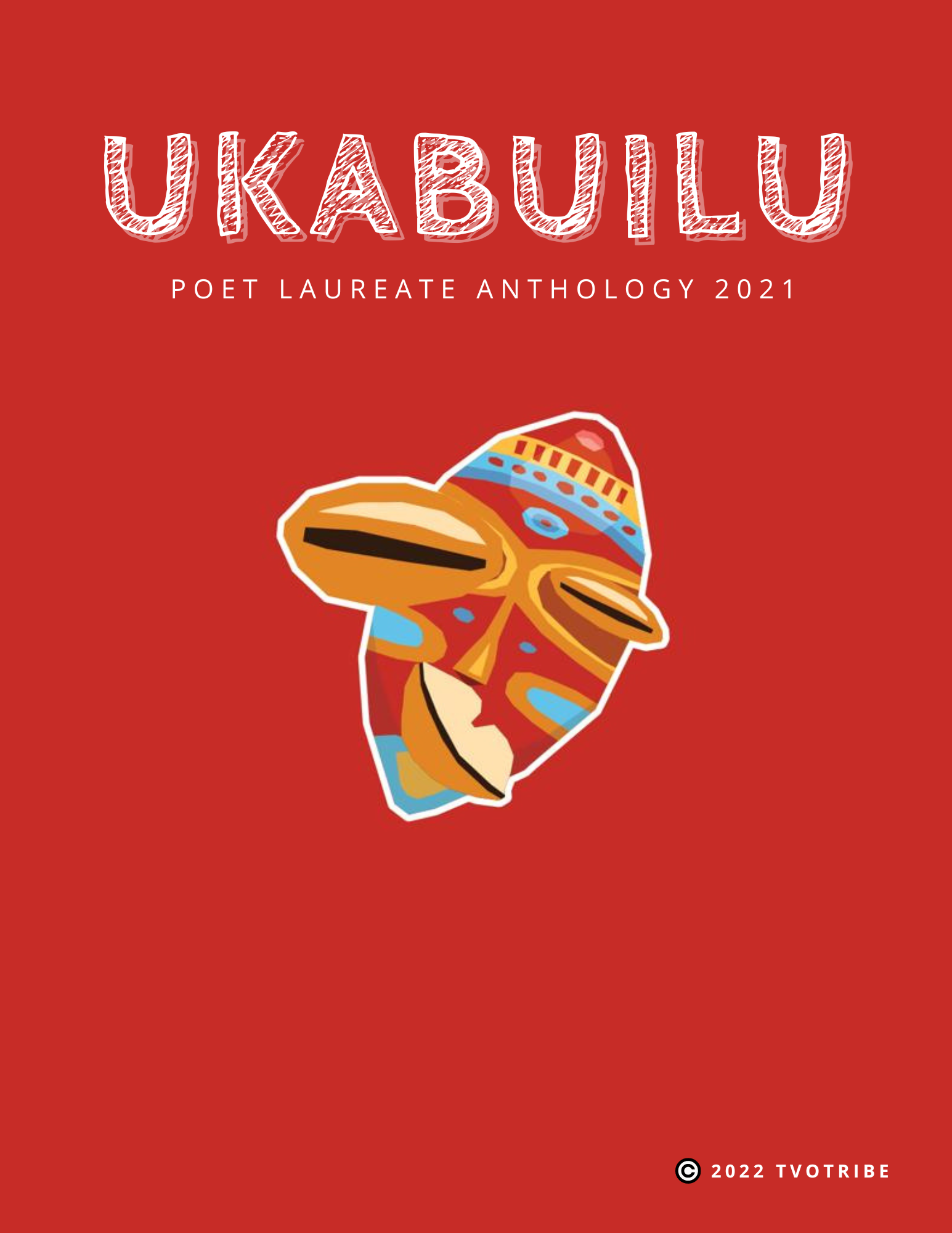 On Ụkabụilu African storytellers explore language, art, the depth of metaphorical understanding, and the Igbo culture. They bring forth unique stories that are spirit-lifting and depict originality.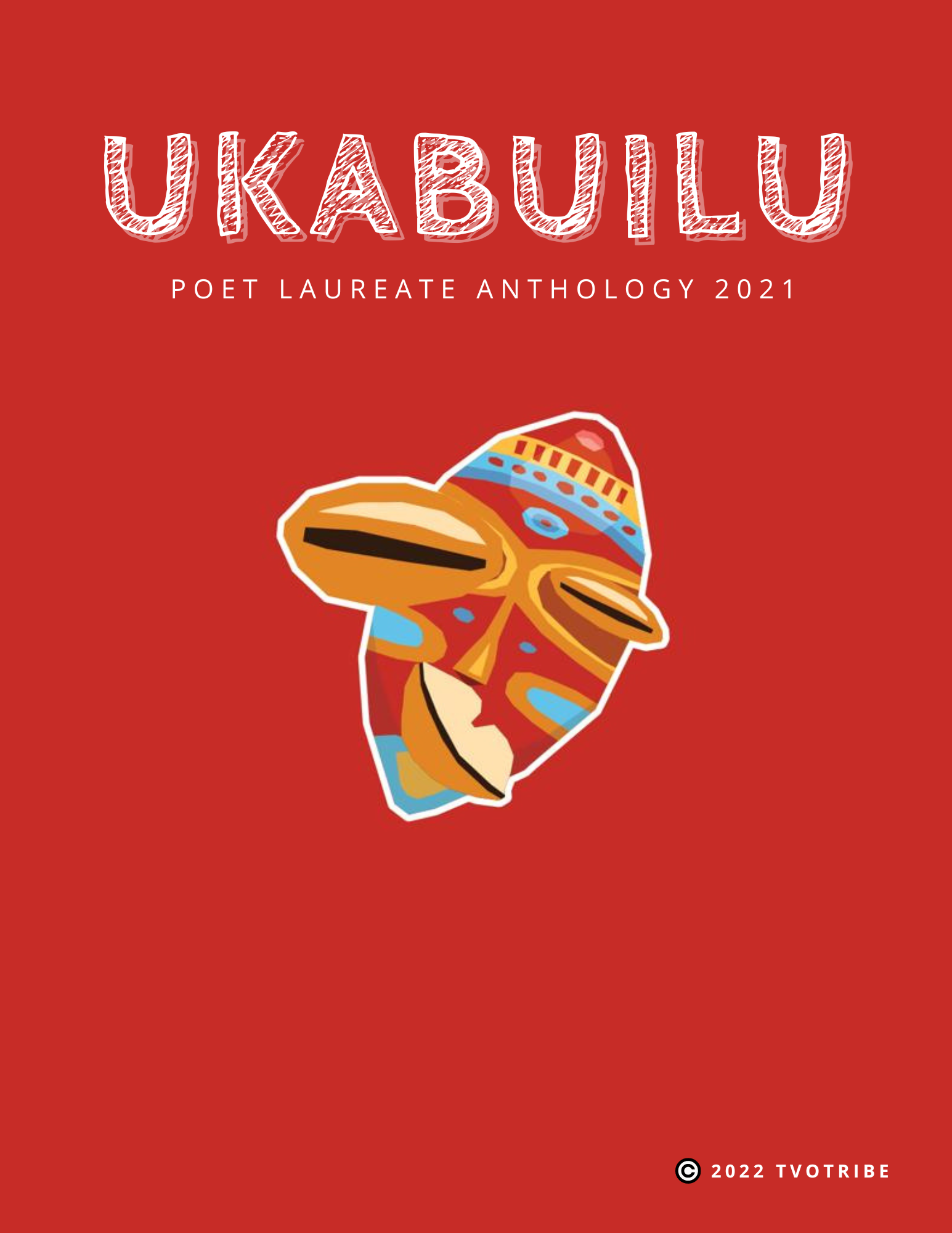 Parables are major elements in the African language as replicated in African literature. Parables are a lot like mythology but mostly deal with moral lessons rather than answering questions of origins. They elevate the language and create depth in understanding. 
The Igbo proverbs and parables are used to teach wisdom and how to view life. How to strive in situations and make decisions. 
Among the Igbo the art of conversation is regarded very highly and proverbs are the palm-oil with which words are eaten.
Chinua Achebe, Things Fall Apart.
"Reading through these pieces, you are bound to feel a deeper connection with the writer's choice of words and immense love for the African culture"
Damilola Ojikutu
Editor, Poet Laureate
TVOTRIBE's Poet Laureate was started in December 2018 by Victoria Olajide as a means of sustaining creative energy within the collective creative space. Over time, we have been able to transcend from a simple competition to a recognized literary award.
Event Theme is released 5 days prior to entry collection.
Entries are received 50 days prior to the review period. All entries must be sent in before midnight on the last day stated.
Entries can be submitted in four categories; poetry, prose, spoken word poetry (audio), visual art (photography included).
Visual art entries will not be included in the competition category but will feature on the event page and website.
Collected entries are sent to the reviewers (Voluntary readers) via the editor in a general document.
Entries are reviewed anonymously.
Shortlisted entries are submitted to the judges for selection. A winner in each category is selected.
Voting begins after Shortlisted entrants are released and end with the winner's announcement.
Review period is about 21 days from the Poet Laureate Prize Winner announcement.
Within 30 days from the Prize Winner announcement, TVOTRIBE will forward prizes, compensation, and post-event reports to all associated bodies.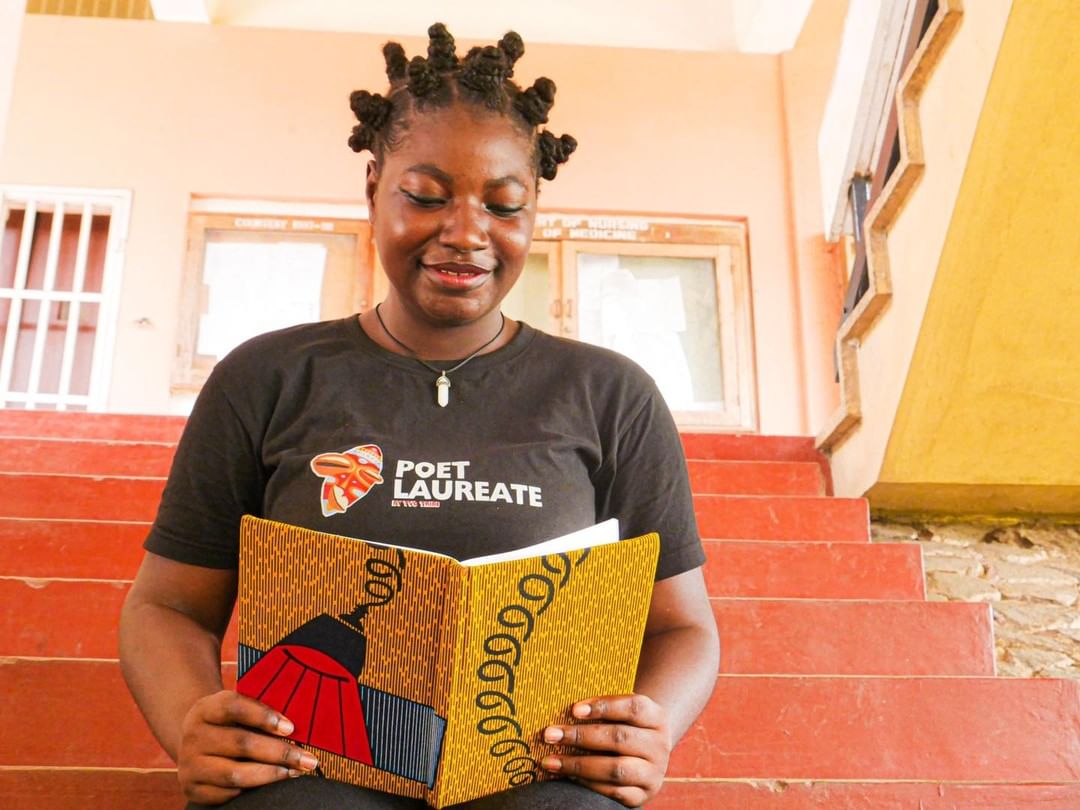 We take strong metaphors from a selected tribe and use this as the theme for collecting submissions. Creative works in line with this theme are selected and sent to readers, then a list of appointed judges. This is then shortlisted to a winner in each category, followed by voting to select the overall winner. 
This movement seeks to push cultural narratives forward to promote research and interest in African cultures and works. This way we inform, teach and sustain African literature and cultural narratives.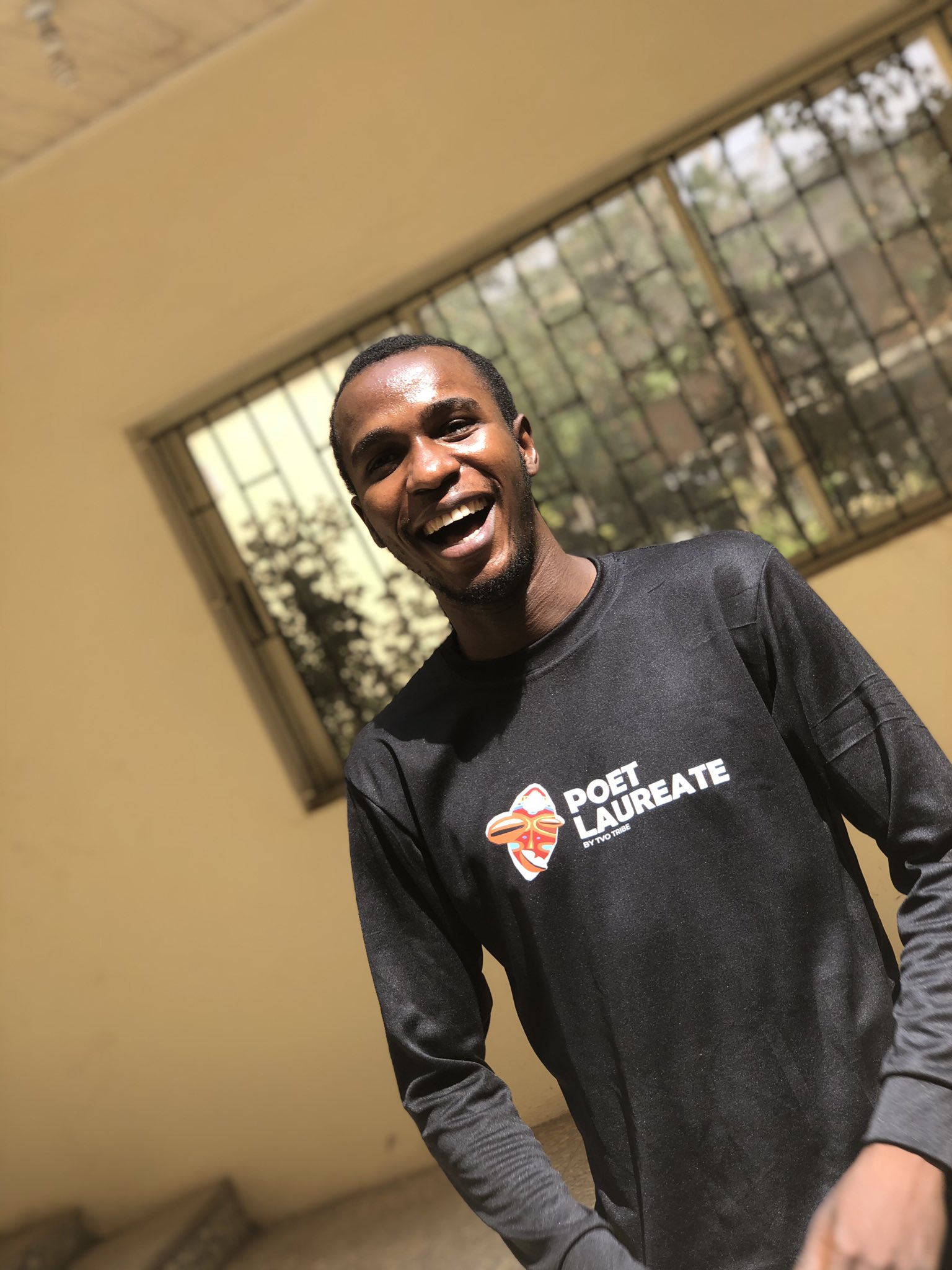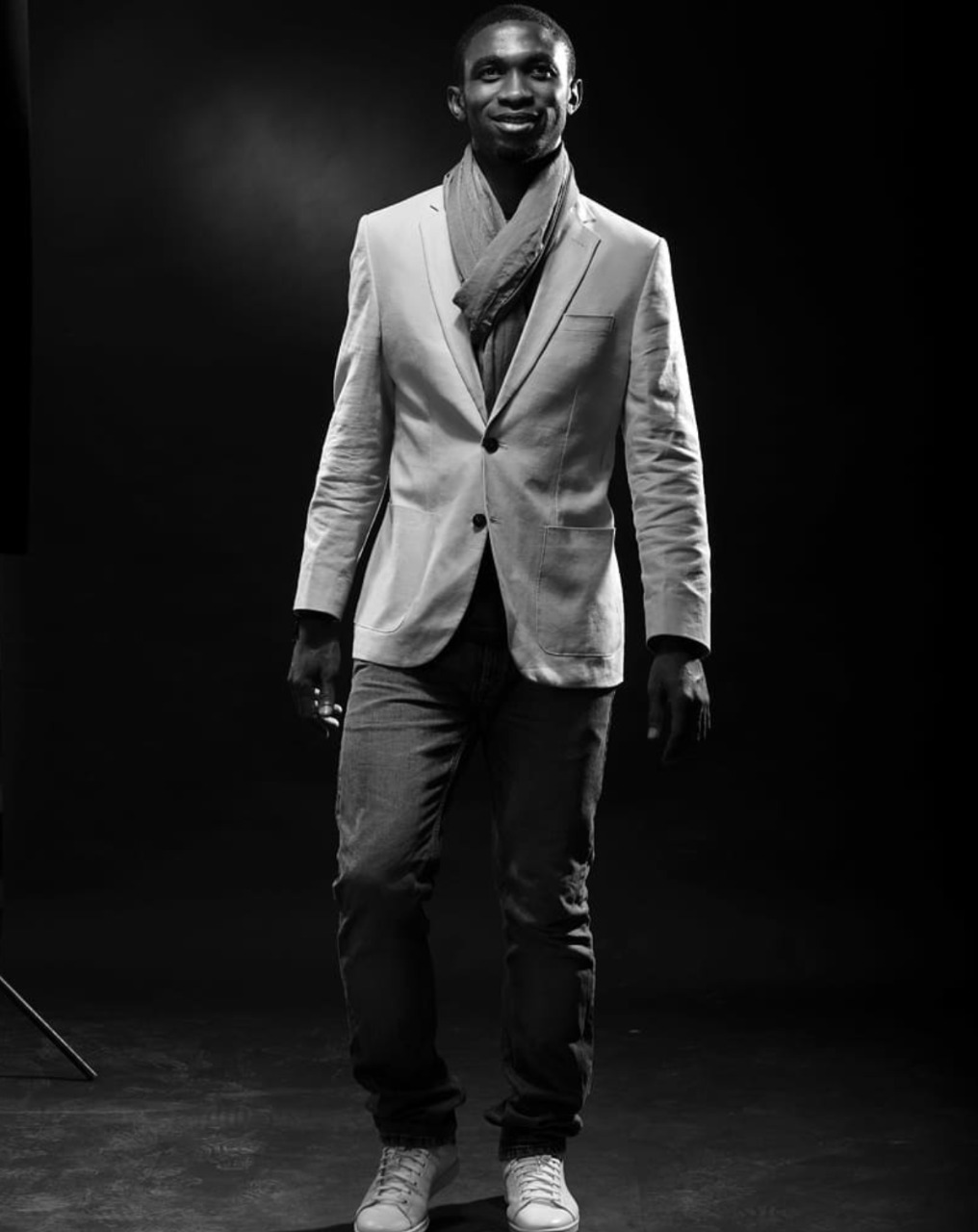 Poet Laureate 2021 Winner
UDO is a Nigerian pseudonymous Artist and writer. He was born and raised at Umualikpa Village II in Isiala Mbano, Imo State, the oldest of 5 sisters and 1 brother. He has lived in various parts of the world and now resides in Bangalore, India, practising peace, passion and football as a lifestyle. 
UDO taught himself to be a storyteller and has recently begun writing the stories of his childhood and upbringing, in an effort to recount his experiences of life; bringing Nigeria and his African culture into the forefront of his work. 
UDO is a believer of how art is more important than the artist, for which reasons his real name and identity remain unconfirmed and subject to speculation.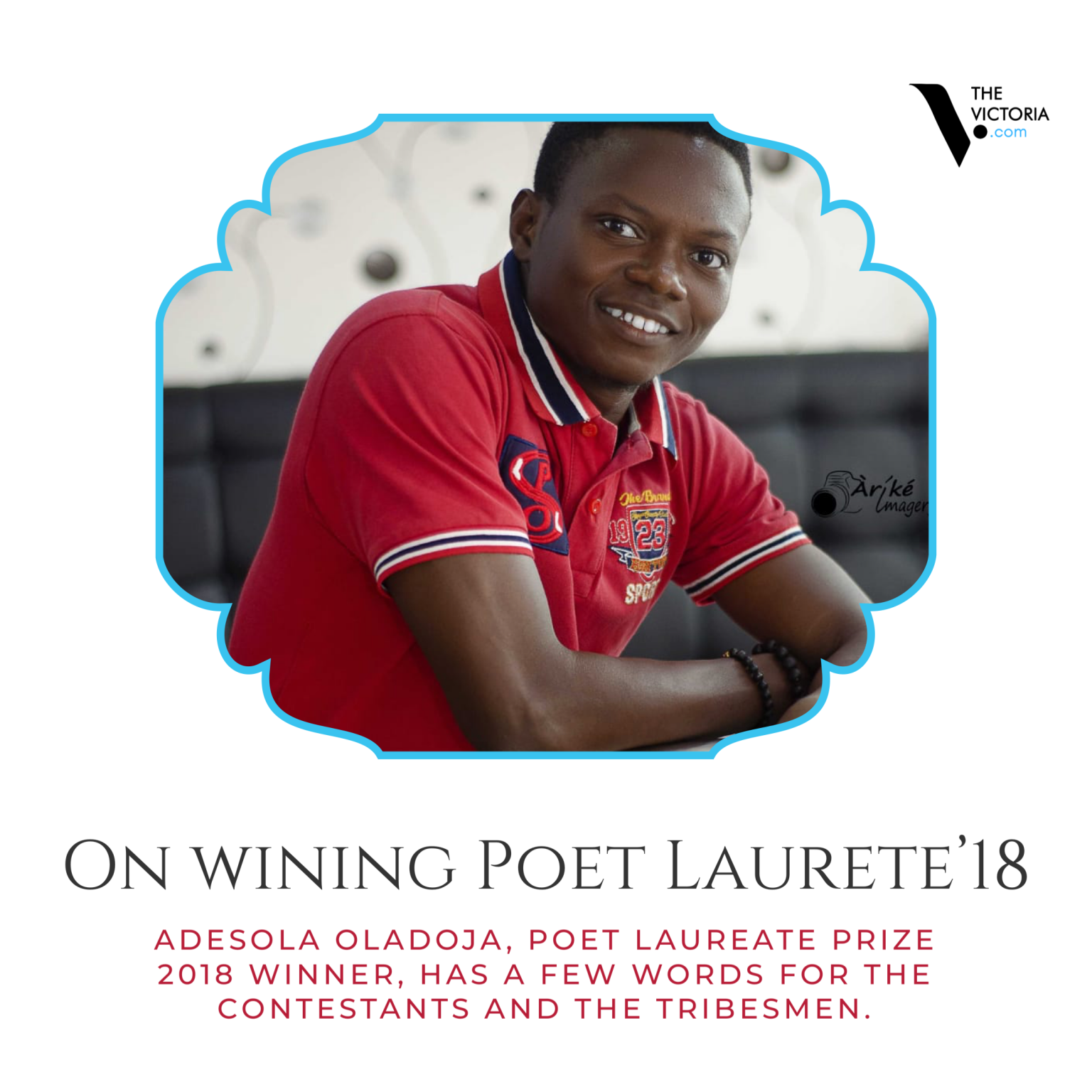 2018: Adesola Oladoja; author of the poem TO MOTHERS won the Poet Laureate Prize in 2018. The Competition spanned 2 weeks and featured poetry pieces.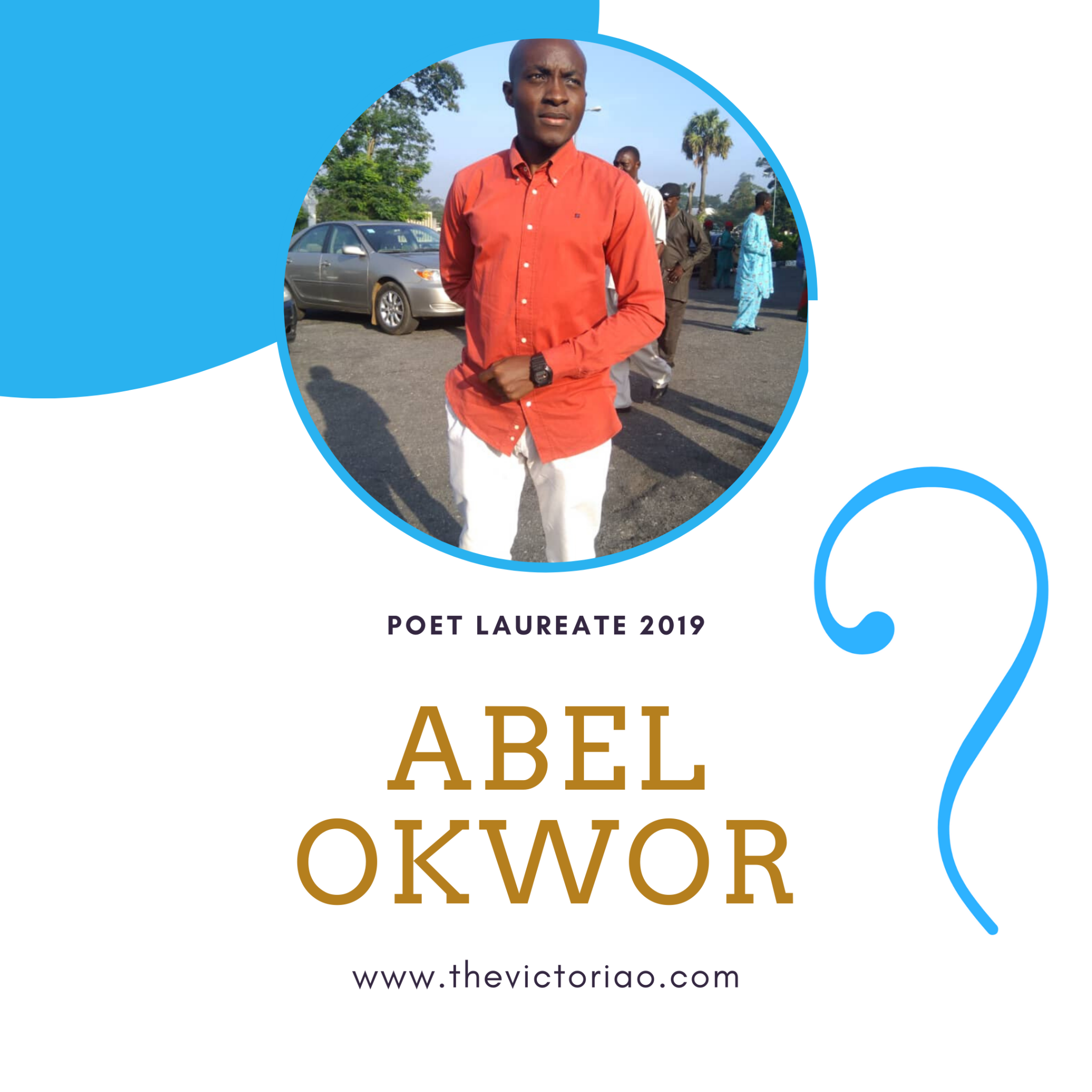 2019: Abel Okwor; author of the poem "WAGGING TWO MINDS IN A MOULD" won the Poet Laureate Prize in 2019. The competition spanned 4 weeks and featured creative pieces.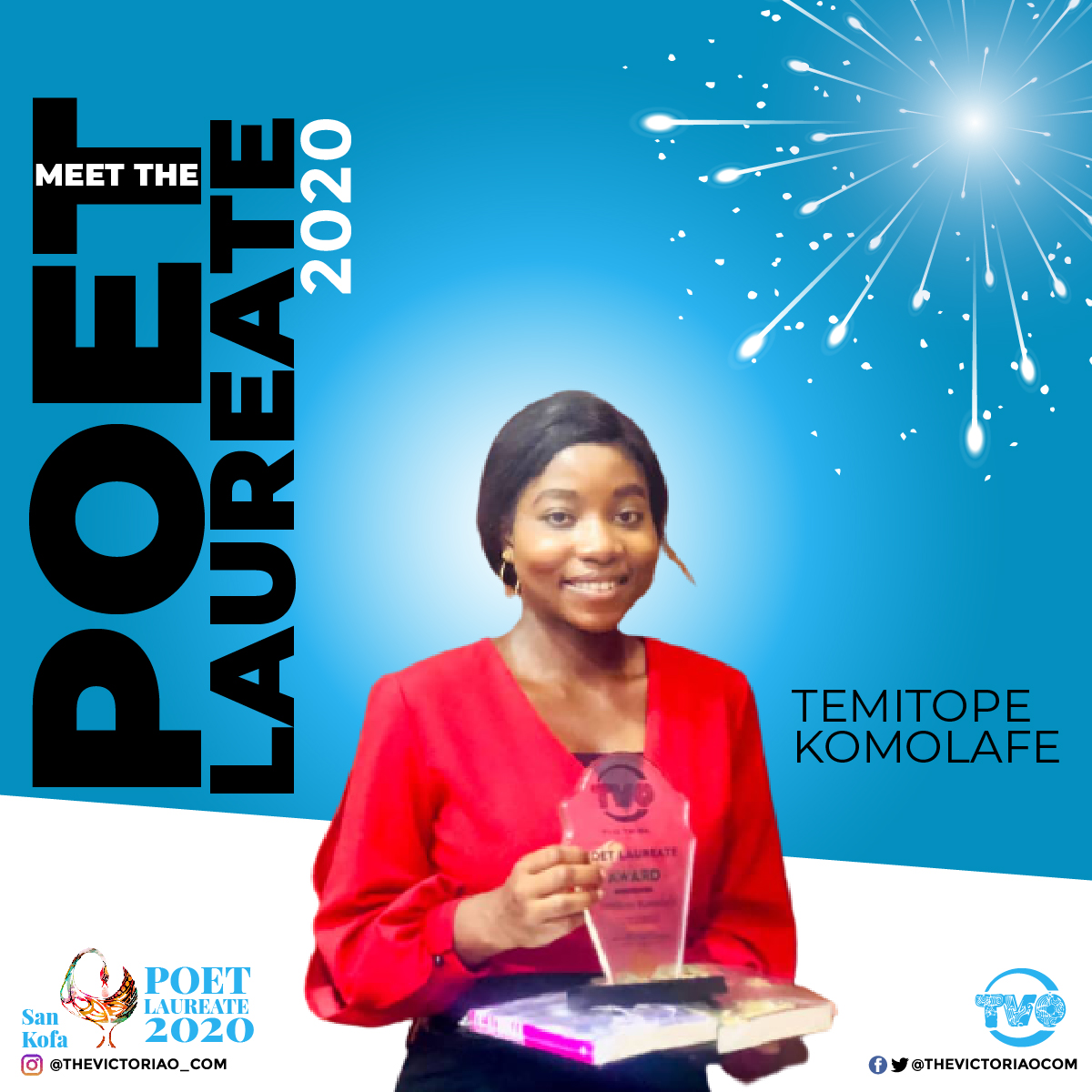 2020: Temitope Komolafe; Author of "OF LOVESONGS TURN HEARTBREAKS" emerged as the winner of the 2020 Poet Laureate Prize. The first female poet laureate, Temitope, set a unique pace also emerging as the first poet laureate who would win with a prose work. 
"It is a competition for the best. The only thing to worry about is if you are the best. Are you?"
"TVO Tribe Poet Laureate is undeniably an opportunity for African creatives to get heard, read, seen and appreciated. The Tribe's effort to compensate and endorse creativity within Africa by Africans is undoubtedly worthy of commendation. The community breeds the feeling of possibilities in all things African as it propels and proudly projects us and our craft. Our continent is a better one with TVOTribe. I therefore urge all creatives to key into the opportunities within the TVOTribe community and even when doubts arise, keep turning the pages."
"Winning TVO Tribe's Poet Laureate Award is the beginning of something beautiful. Winning this award is an acknowledgement of the thoughts that choose to come out… it makes them real… and heard. Because of TVO Tribe's Award, UDO realizes that people are listening. Thank you TVO Tribe, for making a little boy's dream come true."
Frequently Asked Questions
There are five categories for submissions:
Prose fiction (1500 words max)
Poetry (1 poem)
Short Story (Non-Fiction) (1500 words max)
Spoken word artistry. (1 minute video)
Art & Photography ( 3-5 pieces)
Make sure you meet the following criteria to be eligible.
– You are a tribesman (to join visit bit.ly/JOINTVO)
– You have your entry previously unpublished.
– Your entry fits the theme for this year's Poet Laureate (FIND OUT HERE).
– You follow the community on all social media platforms (so you don't miss out on important information.
Only one entry in one submission category per participant is allowed.
Poet Laureate is open to Africans within Africa, Africans in the diaspora, and those who identify as Africans.
There's no registered age limit for Poet Laureate. We appreciate creativity from any age group.
Find out about our terms and conditions here. 
Donate towards Poet Laureate
We appreciate your support and contributions towards Poet Laureate. Please donate via the button below.